We are proud to work with them !

Villa Dondona
The domain Villa Dondonna is positioned just outside the hamlet of Barry in Montpeyroux. Its owners are Jo Lynch who's an artist and takes part in creating the wines, adorning their labels with her works of art, and André Suquet, a retired GP, who keeps watch over everything; from agronomical choices to grape production and then to elaborating their organic wines. Grenache, Syrah, Mourvèdre are low-growing at 8000 vines/hectare; whilst the Vermentino grapes grow in the shade of 2m high arches: Villa Dondonna seeks to bring about harmony between soil and grapes, grapes and wine, those who produce their wine and those who drink it.
Jo and André will join us for dinner and share their passion, just so long as the conversation doesn't digress off onto one of André's numerous experiences in Africa where he worked with Médecins sans Frontières,… much to his wife's despair who of course knows all these stories by heart having heard them over and over again for years !
In short, you are going to meet a couple of life's enthusiasts in whose presence the word "retirement" is not an option!
And if we told you about their latest accomplishment that has brought them such satisfaction?
Terres de Vins has elected Oppidum 2008 as one of Languedoc's 12 best wines:
http://www.terredevins.com/degustations/12-vins-au-top-du-languedoc

l'Hôpital Le Barry 34150 MONTPEYROUX
http://domaine.villadondona.com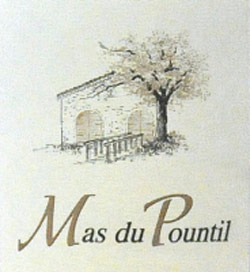 Mas du Pountil
Tucked into the heart of the Terrasses du Larzac is Jonquières – a little village situated north-west of Montpellier – where the Bautou family (presently Suzy and Bernard the parents, Angéla and Brice next-in-line), have been farming their vineyards for 5 generations. The Mas de Pountil was created in 2000 by Brice and Angela over 3½ hectares of vines. Suzy and Bernard left the Cave Coopérative and joined them in 2002. Since then the family's venture has continued to prosper and their property now boasts 15 hectares of vineyard. The Mas de Pountil is therefore a "Father and Son" Property. The vines are divided up into about 20 vineyards, thereby increasing blending possibilities and enhancing the resources of each grape variety from this Terroir.
They have been farming organically on the domain since 2009. Brice is passionate about the land and his region. An evening spent in his company will transport you into the heart of the Terrasses du Larzac. He never tires to talk about his wines, their colour, their bouquets, vinification techniques and culture. He's passionate and enthusiastic, and there's no stopping him! And he is also a keen sportsman, whether it's Mountain-biking, Enduro or Trail, so the most sporty of our guests should benwarned – the visit to Brice's vineyards may well turn out to be a little more demanding than you might have thought ….
As for Angéla, daughter of Sicilian immigrants, she was born into a family that runs one of the oldest pizzerias in Montpellier, still going strong today. She will be thrilled to share her family recipes, or quite simply the ones she invented. In Angéla's eyes, cuisine should be simple and inventive. And once she gets onto the subject, it's a sheer delight!
10 Bis Rue du Foyer Communal 34725 Jonquières
http://www.mas-du-pountil.com/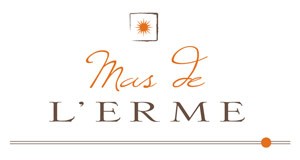 Mas de l'Erme
Keenly motivated by their shared passion for vineyards and wine, Florence and Fabien created the Mas de l'Erme in 2006 in the commune of Jonquières, in the heart of the Terrasses du Larzac. Fabien's father and grandfather were both wine-growers, and he grew up 2 km from Jonquières. He first worked as an IT engineer for an insurance company for 22 years, and then in 2005 qualified in viticulture and oenology. That same year, his wife Florence, already a qualified agricultural engineer, went on to specialise in Viticulture and Oenology at the SUPAGRO in Montpellier and also qualified as an Oenologist.
Since then, Florence and Fabien have made it their goal to produce high quality "pleasurable"wines. The domain is certified Organic Farming, and profits from ideal weather conditions, in particular due to the wide temperature variations between night and day that encourage proper ripening of the grapes.
Florence and Fabien are the prime example of wine-makers who have managed to reconcile their passion with the technical demands of their profession, whilst maintaining a profound respect for nature: according to them, human intervention should be limited to a strict minimum. Their main motivation: pass a domain down to their two children that will be sane, respectful to nature and filled with their passion…
7 route de Saint André 34725 Jonquières
http://www.masdelerme.fr/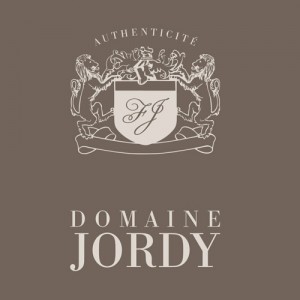 Domaine Jordy
The Domaine de Jordy has been run by private wine makers for 4 generations. Over 15 hectares of vineyards, the domain produces ten different wines under the appellations of AOP Languedoc, Terrasses du Larzac and varietal wines. An exceptional climate and soil enable these different grape varieties to produce high quality wines. Grapes are harvested manually and certain wines are matured in French oak barrels. Driven by his passion for viticulture, the present owner Frédéric Jordy, took over the domain when he was 22. He fondly tells us "I fell into all this when I was very young. As a child I drove around on my little pedal-tractor, and to my poor mother's despair I would spray sulphate on her geraniums!" For Frédéric, or "Fred" to his friends, a wine-grower is not a profession but a passion. "My office is 17 hectares of fresh air – it's rather like being an artist! I'm very lucky with my life" he tells us.
When he joins us for dinner, perhaps Fred will also share his other passion, for olive trees…
Wherever the conversation takes us, a memorable evening is to be expected in his company.

Domaine Jordy 34700 Loiras FRANCE
http://www.domaine-jordy.fr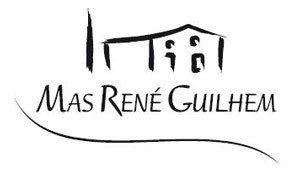 Mas René Guilhem
"For five generations, the Gros family have been farming vineyards. In 2010 Patrice and Pierre started their own private winery in order to produce their own wines. The Mas René Guilhem is to be found in the heart of the Hérault valley, between the Lac du Salagou and Villeneuvette. The different vineyards are spread over three communes that offer great soil diversity (clay-limestone, plio-Pleistocene soils) and exceptional sun exposition, making it possible to produce pleasurable high quality wines. And thanks to such grape diversity, this is how we manage to produce reds, rosés (Grenache, syrah, Mourvèdre…), and whites (Roussanne, Vermentino, Viognier, Chardonnay), under the appellation of AOP Languedoc and IGP Coteaux du Salagou."
Chemin de la Faïence (départementale 8) 34800 Clermont l'Hérault
http://www.masreneguilhem.com/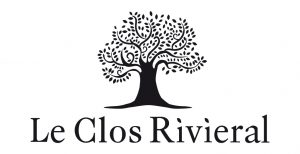 Le Clos Rivieral
Born on the slopes of the Terrasses du Larzac, Olivier comes from a family of winemakers who have been perfecting their trade for generations. It was therefore only natural that he began working in the same field and later became a wine expert. Inspired by his experience on a large estate that was at the forefront of producing organically farmed wines, he decided to start producing his own wine in 2008, and thus was born Le Clos Rivieral.
Initially, Olivier took over one hectare of family land in order to suitably prepare the earth and soil for organic farming methods and to introduce his vines. Celia, his wife, joined him in 2014.
Today, Le Clos Rivieral is produced on over 20 plots of terraced land spread over a 7-hectare area, nestled in the foothills of the Terrasses du Larzac.
Come harvest and pressing time, each plot is processed individually so as to maintain the vines' unique qualities. The passion of this couple of winegrowers will certainly inspire you, and their wines even more so.
Le Clos Rivieral, 6 Rue du Rivieral, Loiras, 34700 Le Bosc

Mas Conscience
Between the Pont du Diable (the Devil's Bridge) and Saint Guilhem le Désert, legend tells us that monks used to pass from village to village asking for alms. They would invite inhabitants to donate accordingly, as dictated their conscience! Wine and olive oil were the most donated. The monks would then transport their donations by mule in earthenware jars made by the potters in Saint Jean de Fos. In time, these jars became known as "consciences". So as an echo to this legend, the mule and the conscience became the symbols of this domain: Mas Conscience. 
The Mas Conscience organically farms 12 hectares of vines, 10 grape varieties, and produces 7 different wines. The domain reasons in line with the Terrasses du Larzac: work towards obtaining balance and subtlety in a wine, rather than strength.
The story of Mas Conscience began in 2003, and Nathalie, Eric and their three daughters became the subsequent authors in 2013. They arrived from the Poitou Charent after a detour via the south of India, and their story is fascinating. So if you are lucky enough to share a meal with them and their wine, we can guarantee you're in for a stimulating evening…
Route de Montpeyroux – 34150 Saint-Jean-de-Fos
http://mas-conscience.com/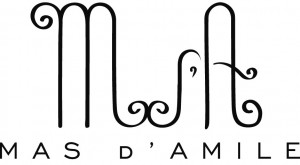 Mas d'Amile
Yet another delightful story about a family in love with its land and its vines. 
Mas d'Amile is made up of three wine professionals and enthusiasts; Amélie, a marketing consultant in wine, her brother Sébastien who runs a wine estate, and her husband Jérôme, a sales manager in an international company specialised in wine.
Their story commenced in 2007 when they discovered some old Carignan vines, and decided to make "THEIR WINE" in Grandpa Paul's garage, a retired wine-maker himself. Ever since then, the vineyard has grown, a wine cellar has been erected and now they produce five different wines. The estate uses organic products on the vines and respects organic farming methods.
Needless to say, wine-tasting and a meal with such a family of enthusiasts promises an animated and exhilarating occasion, whether it should be in the company of Amélie, Jérôme and their children, with Sébastien and his family or with their parents Claude and Véronique, both just as passionate as their children and always close at hand to help them out. And during one of these conversations, don't forget to ask about the origin of the name "Mas d'Amile",… Grandpa "Papi" Paul isn't far…
Chemin de Careneuve – 34150 Montpeyroux
http://masdamile.fr/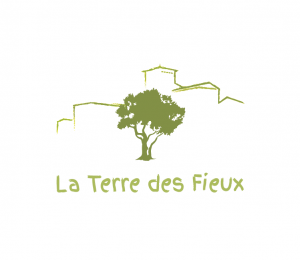 La Terre des Fieux
Jean-Luc BOUNIOL – 34800 Lacoste